Learn to Play Volleyball (LTP)
Our 2021/22 programs are now over.
Information for our Fall 2022 program will be posted in late August or early September.
Our Learn to Play Volleyball program involves a combination of skill development, drills, and game play. The first weeks focus on skills and drills then progress into game play as athletes become more skilled. Unlike some other group sports, volleyball requires players to have basic fundamentals in order to participate in a productive game (serving, receiving, passing, attacking). Performing skills and drills enables less experienced players to get more 'touches' on the ball than they might during regular game play.
This is an instructional program and not a house league. No volleyball experience is required, just the willingness to learn and have fun! Space is limited.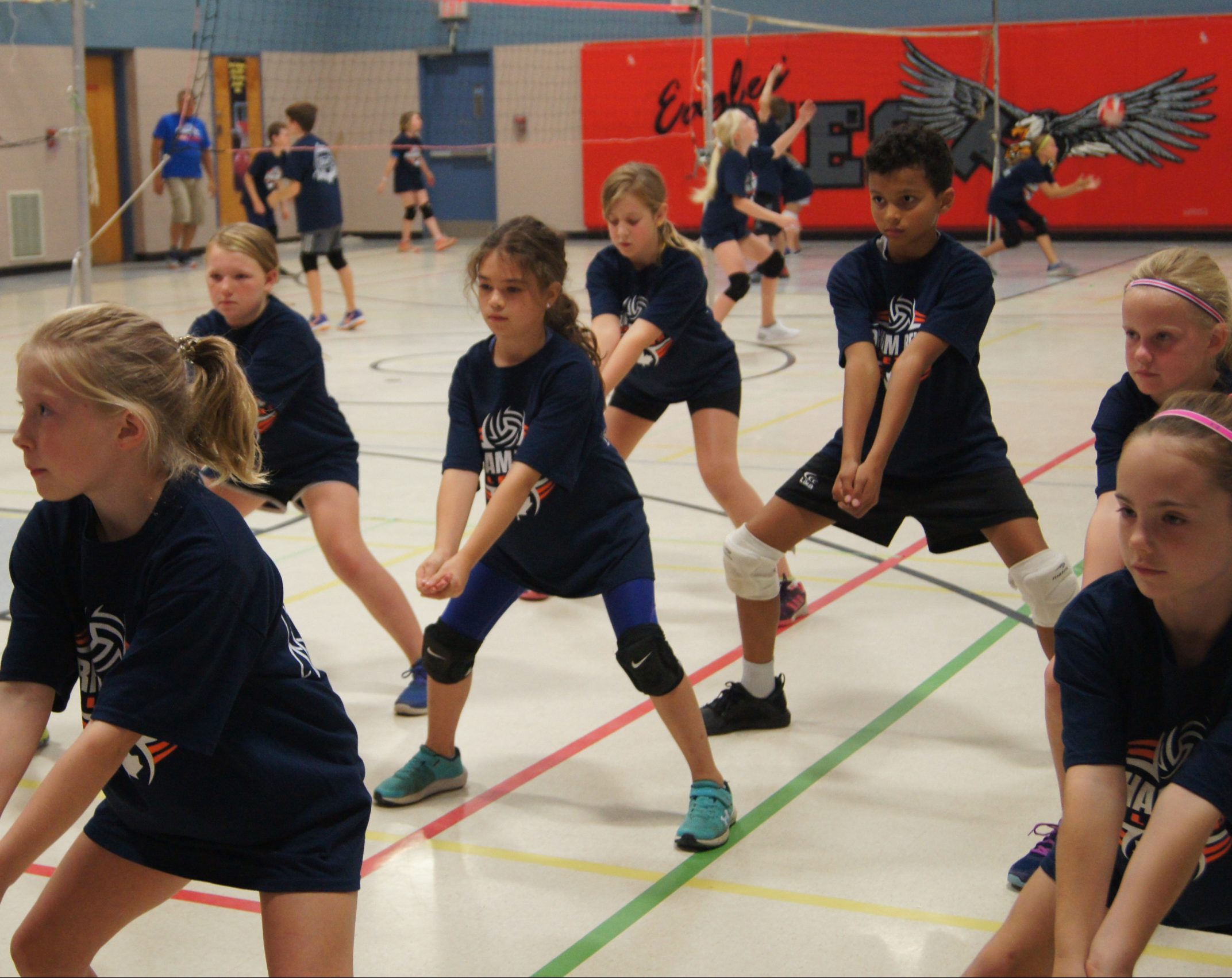 Junior Co-Ed: Grades 4-6 | Senior Co-Ed: Grades 7 and older
Experience required: None
Equipment: Clean, indoor running shoes, refillable water bottle. Knee pads are recommended, but not required. Participants must arrive dressed and ready to play (no access to changerooms, washrooms available)
Cost: $160 paid online at time of registration
Refunds: With the exception of medical reasons that must be supported by a medical note, program fees are non-refundable. If the program is cancelled or shortened due to government mandated shutdowns or facility closures with respect to COVID-19, a pro-rated refund will be issued.
Safety: Participants and spectators must self-screen prior to arriving through the Ontario COVID-19 Screening. Hand sanitizer will be supplied and must be used upon entry and at regular intervals throughout the session. Due to capacity limits, some facilities may not allow spectators; families will be informed prior of the program's spectator policy prior to the start of the program.
For safety and programming reasons, participants will only be able to register in the division assigned to their age/grade and must be, at minimum, in grade 4.
Program Dates, Location, Times